Selling Your Home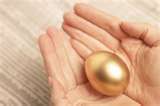 When it's time to market and sell your property, it's all about strategy. While many brokers work primarily with buyers, it's critical to have a seasoned listing agent representing your property for sale. I consistently rank in the top 3% of all agents citywide for number of listings sold, and I sell over 95% of the listings that I take. While I have a very established track record of success in all of the markets that I work in, I have been the #1 listing agent in the Fenway / Longwood Medical neighborhood for over a decade. A successful listing campaign is so much more than a sign and an open house. It requires a comprehensive and strategic approach from start to finish to insure success.

Although its complex, the process of selling your home can be broken down into five different segments. Each requires a distinct skill set and range of experience.
Identifying and Creating Value: It's imperative that your listing agent is not only able to identify in specific quantitative terms what it is that is valuable and unique about your property as it relates to the wider marketplace, but also what can be done in the listing process in order to create value.
Pricing: It takes a lot of experience to be able to effectively walk the fine line between asking too little - where money is left on the table - and asking too much - where it lingers on the market in search of an interested party who never arrives. The main difference between a seasoned agent, and an inexperienced one, is their ablity to do this seamlessly.
Effective Marketing and the Ability to Identify and Nurture Interest: All agents will advertise your property. A great Listing Broker will market to buyers, as well as buyer brokers, and will then be able to effectively create, identify and nurture interest in such a way to create an offer that is consistent with your goals.
Strategic Negotiation: Once an offer comes in, it's critical that the listing agent handles it with a strategy that serves your best interest via price, terms & risk-management. You want your agent to have more experience than the buyer's agent. Why work with an agent who has listed and sold twenty properties, when you can work with one who primarily represents sellers, and who has listed and sold hundreds?
A Pro-Active Approach to Problem-Solving that Creates a Smooth and Sure Closing: Simply put, there are a million things that can go wrong during your sale. And, any one of them can make it crash. A seasoned listing agent is always working two steps ahead, so that problems are indentified and solved before the damage takes its toll. The only way to do this well is through experience.
The following articles are a great place to start if you're looking for information about the sales process and how to be sure that you're prepared to succeed.